The Chevrolet Corvette has a long and storied history, with each generation of the car representing a new chapter in its evolution. The fourth generation, or C4, Corvette was introduced in 1984 and represented a significant departure from its predecessor, the C3.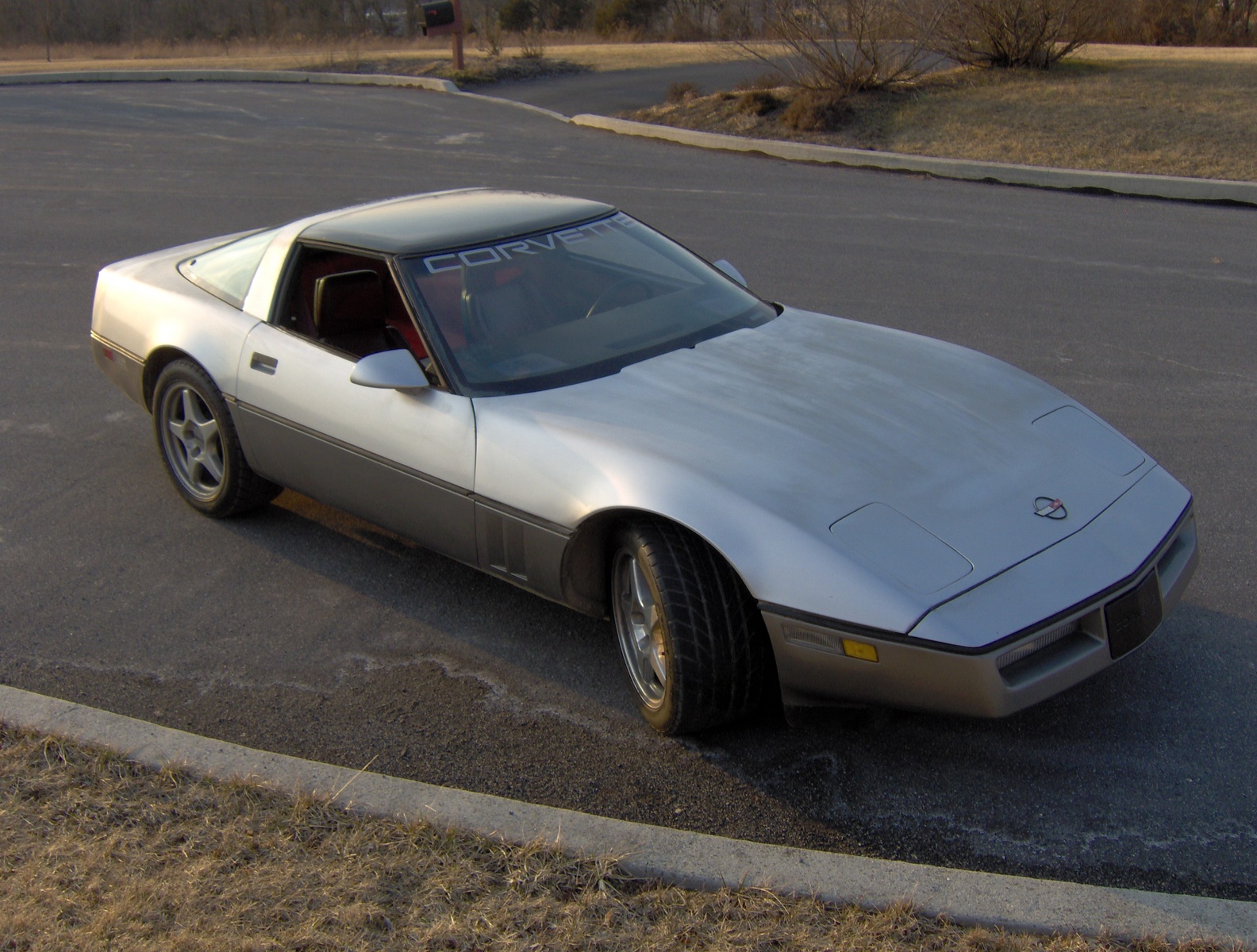 History
The C4 was designed by Jerry Palmer under Dave McLellan. The C4 Corvette was a complete redesign of the car, with a focus on improving performance and handling. The car was designed to be more aerodynamic, with a sleek, modern appearance. It was also smaller and lighter than the C3, which helped improve its performance on the track. It featured a distinctive "double-bubble" roof. The C4 was also the first Corvette to offer a fully removable roof panel, which could be stored in the trunk.
The C4 Corvette was produced from 1984 to 1996, with several updates and revisions made throughout its production run. In 1992, the car underwent a major facelift, with a new front end and revised styling. In 1996, the final year of production for the C4, Chevrolet introduced the Collector Edition Corvette, which featured a special paint job and other unique features.
Features
The C4 Corvette was available in several different trim levels, including the base model, the ZR1, and the Grand Sport. The car was known for its advanced technology, with features such as a digital dashboard, keyless entry, and a Bose sound system.
Under the hood, the C4 Corvette was powered by a range of engines, including a 5.7-liter V8 and a 6.0-liter V8. These engines were paired with either a four-speed automatic or a six-speed manual transmission, depending on the model.
The C4 Corvette also featured advanced suspension and braking systems, which improved handling and performance. It was also available with options such as power steering, power windows, and air conditioning. The C4 Corvette was also the first Corvette to offer a number of electronic features, such as an electronic dashboard and a digital instrument cluster. It was also the first Corvette to be offered with a variety of safety features, such as airbags and anti-lock brakes.
Legacy
The C4 Corvette is regarded as a significant turning point in the car's history, with its advanced technology and improved performance setting the stage for future generations of the car. It was a popular choice among sports car enthusiasts and helped establish the Corvette as one of the most iconic American sports cars.
Today, the C4 Corvette remains a sought-after classic car, with many enthusiasts restoring and customizing them. The car's advanced technology and sleek styling have helped it become a favorite among collectors and fans of American sports cars.
In conclusion, the introduction of the C4 Chevy Corvette represented a significant step forward in the car's evolution. With its advanced technology, improved performance, and sleek styling, the C4 remains a beloved classic among sports car enthusiasts today.